Tuesday, July 19, 2005
Hi!
I know I haven't introduced myself, thought I'd do that now. I don't know when I discovered Amigurumi, but I've been in love with it since then. It's the small things that make me smile, and the cute little animals certainly accomplish that. For this crochet along, I'm going to be making (well, finishing!) a puppy.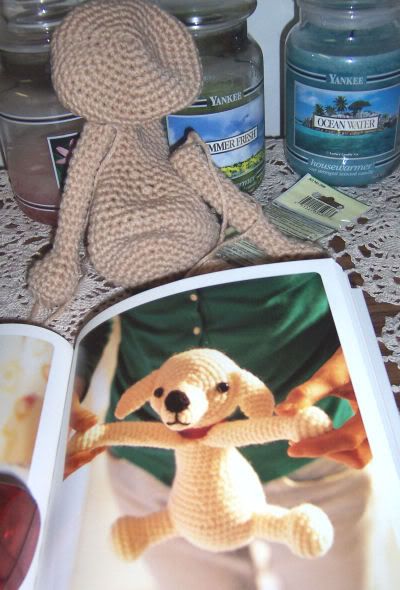 Isn't he cute? I'm going to name him Earl when he's finished :) He's only in need of a tail, ears, a nose, and then I can start sewing him up.