Thursday, August 11, 2005
Grinch Head...
Although it is August my husband likes to start getting Christmas movies and music together in a collection so we can let they play November and December. One of the movies he is putting into his collection is the new Grinch movie with Jim Carrey. In the spirit of the moment I made this...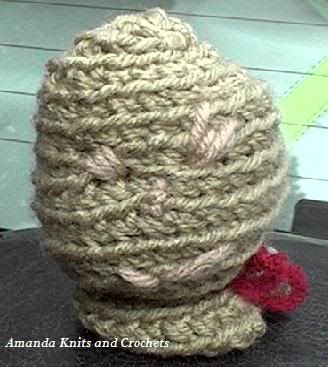 I plan on making him a little Christmas hat and attaching a hook to the back of his head so he can hang on the tree. He is single crochet in round.